Codartis Diagram Tool for C#
Interactive code visualization tool to quickly explore, navigate and document source code structure and relationships.
Integrates into Microsoft Visual Studio.
Explore code visually
Add types/members from source code to the diagram to visualize their relationships.
Use the diagram to discover members and related types.
Navigate quickly
Let the diagram assist your mental map.
Jump from the diagram items to their source code.
Document with diagrams
Copy/paste diagrams into documentation or export them to file.
The notation is compatible with standard UML class diagrams.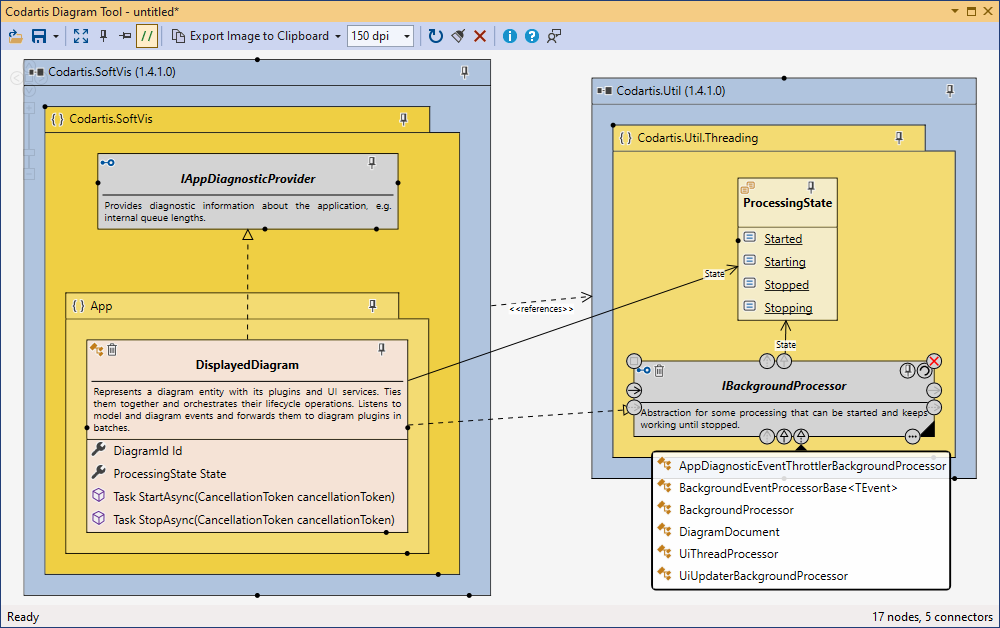 Visual Studio integration
Add types from the code editor or Solution Explorer to the diagram using the context menu.
The diagram opens in a Visual Studio tool window.
Use the diagram for overview and for jumping to source code for details.
See the Help page for more details.